THE ECONOMICAL OF THE LOT


MATTY T-SHIRTS
Polos Inc V-Neck and Round neck T-shirts usually Fine or Single Jersey Matte Finish, are representative of cool and ooze attitude.
Emblazoned with custom colors, designs and company logos, they are mostly seen at corporate get-together and celebrations. Worn by both men and women alike.
Choose from a choice of fabrics ranging from; 100% Cotton or Polyester, Poly-Cotton, Modal and Slub. With special treatment (Ramasol Dyeing) for Reactive Printing purposes.
Polos Inc. delivers over 2000 pieces every day to its customers across industries and businesses. And plain VFG-neck and Round T-Shirts to retailers who need a steady supply of stock.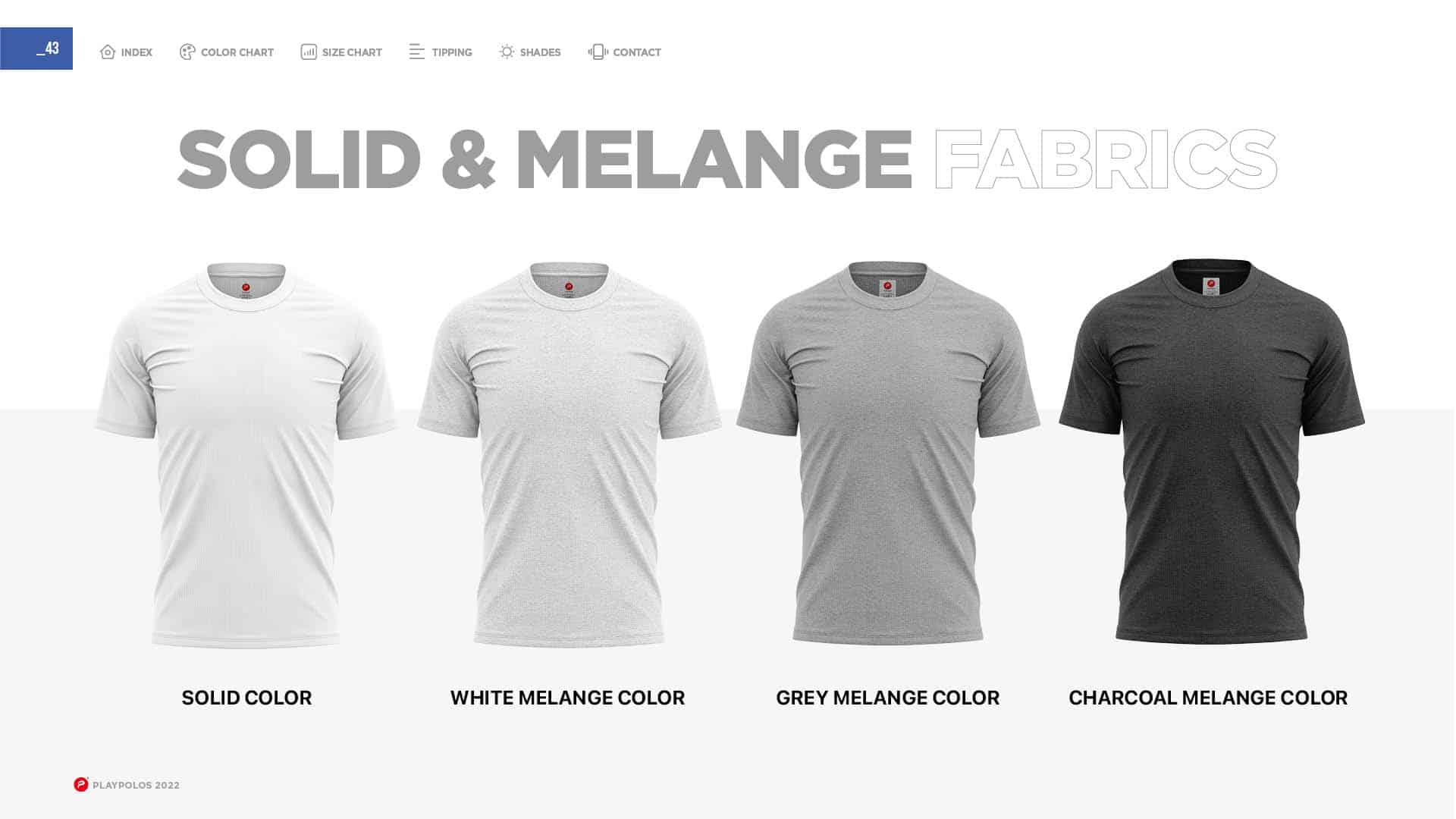 Located at the T-Shirt manufacturing hub of India – Tirupur – gives Polos Inc an unparalleled reach and advantage when it comes to out fitting its customers' employees and associates. In whichever part of the world they may their facilities or retail outlets.
If you need any more information Round and V-neck T shirt please check the guide. It will help you to know more about it. or if you want to choose another category T shirt check out our blog to get more knowledge about it and take awesome T shirts.